*CLEARANCE LOTS*
Best value and lowest rates.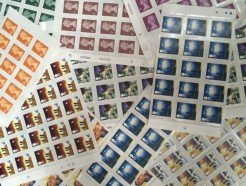 £100-£5000 mixed value SELF ADHESIVE stamps at up to 35% discount (mainly high values) Perfect for making up the values for all your mail and parcels. *Limite...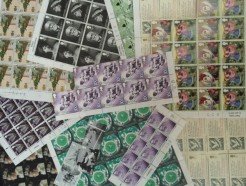 £300-£5000 mixed value GUMMED stamps at up to 40% discount. Mainly high value *Limited Quantity available* When they're gone they're gone!!